ActiveBase Innovation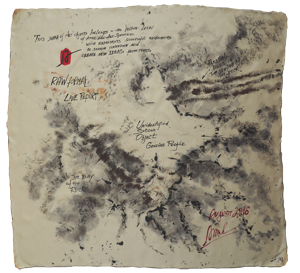 To reflect the complex beauty of the universe, ActiveBase Art encourages activities which tune the mind. Inter-disciplinary research and experience sharpen and direct our ventures.
ActiveBase Art 360-degree Innovation
ActiveBase Art is a culmination of more than 15 years of inter-disciplinary research, experience and practice. The philosophy, aesthetics, techniques, materials, geographical locations, authenticity and generated public relations are all vital in ActiveBase Art practice.

Philosophy
ActiveBase Art Spectrum describes a quantum model, founded in Anna's academic study of business. The upmost level is a complex perceptual position in which ideas can be generated. To reach this position, personal achievements are required: education, skills, experience and personal development.
Each task begins with a vision; Research and knowledge are combined into a mind map. The collaboration of these factors which lead to a new quantum layer of results.

Aesthetics
Aesthetics of LCD screens have changed our civilisation from old-fashioned, heavy, static and dark to the modern light and bright. Society is now full of information and freedom, with high energy and fast movement.
Black lines made by brushes dynamically establish the imagery of the artwork, creating a distinct and recognisable style.

Materials
Anna chooses to work with an unusual and flexible canvas for ActiveBase artwork, chosen by years of trial and error. It is absorbent and strong, so that colours can be layered.

Technique
Anna paints by building layer upon layer of translucent acrylic colour, combining her scientific background to change the properties of the paint. Different levels of absorption and speed of drying require a lot of water and permanent attention during the middle stages. Some additional substances create abstract images within the surface. Most importantly, nothing can be changed after it has been applied. This means that an artwork should be born from strong vision, skills and a determined mindset during preparation.

Protection of Authenticity
ActiveBase Arts are impossible to replicate, due to their unique patterns, produced within the process. The edges of the canvas are visible and burnt with a unique shape. The paint is visible on both sides of a canvas, due to its porous nature. Each stage of the creative process is well documented with high-resolution photographs and videos. Meanwhile, Genuine Profile works include a precise geographical location within their certification.

Public Relations
As an innovative art organisation, ActiveBase Art strive to create strong social media relationships. We intend to participate in a global community of creative sharing.