Business Projects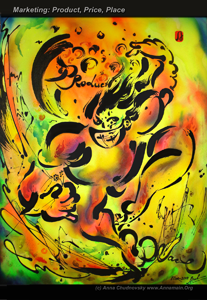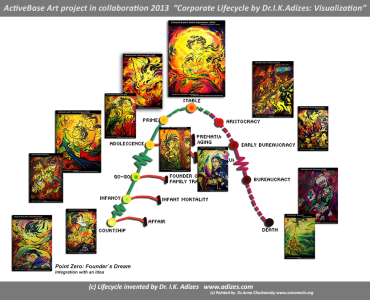 Anna Chudnovskaya has a deep understanding of the gains and challenges of the corporate lifecycle, with 11 years in successful business experience and a history of lecturing in business management. ActiveBase Art are excited to offer projects in collaboration with businesses. Carefully customised to create a bespoke project, we can liaise corporate values with an audience, create publicity and produce events. In addition, a number of ActiveBase artworks will be a solid result of the project.
We also offer ActiveBase Art reproductions for business conferences, creating a spirit of the subject.
Please contact emily@activebaseart.com to make an enquiry.

Corporate LifeCycle Project, 2013
One of our most important projects, built in collaboration with Dr I K Adizes (www.adizes.com), one of the world's leading management experts and international bestselling author. His work has been featured in Fortune, Forbes, Business Week, Inc. Magazine, Financial Time and the New York Times.
2013 Management Styles Indicator/Mismanagement Styles is an educational project in collaboration with Dr I K Adizes to highlight his methodology of mismanagement styles.